At Allo Simonne, we believe in acting in accordance with our beliefs. When it comes to our values, we take action. We adhere to the highest standards of social and environmental responsibility, transparency, inclusion, and sustainability. People and the environment are at the heart of our concerns.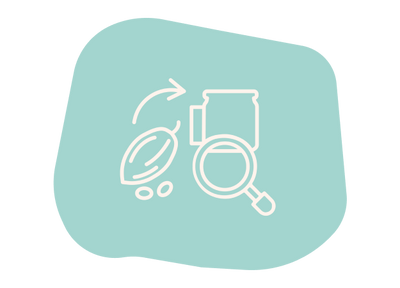 Transparency
Our ingredients come from companies that respect the environment and pay producers a fair wage. Because we are concerned about the traceability of our ingredients, we are totally transparent about our procurement sources.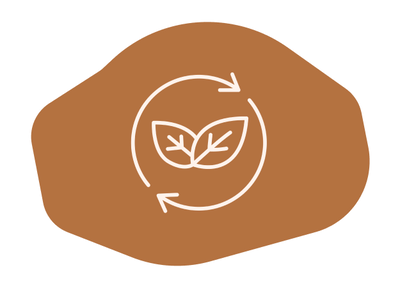 Sustainable development
We take the necessary steps to reduce our environmental footprint, whether by offsetting our CO2 emissions or by promoting reduction, reuse, and recycling.
Community
We are firmly rooted in our local community, investing in local causes and encouraging mutual support between entrepreneurs. We guarantee our staff working conditions and ethics where respect and pleasure go hand in hand.
The little extras that make all the difference
Our customers are encouraged to bring their used jars to our workshop so that we can give them a second life.
To reduce our CO2 emissions, we ship our orders only once a week, on Wednesdays.
We offset all CO2 emissions caused by our deliveries by investing with Compensation CO2 Québec.
We prioritize the use of recycled cardboard and paper for your packages, thus avoiding the creation of new waste.
When sourcing raw materials, we only do business with countries that respect human rights and are inclusive of the LGBTQ+ community.
For the coffee in our Hazelnut, Dark Chocolate & Coffee spread, we collaborate with a local company, 94 Celcius. For our lemon-coffee bar, we work with TOTEM Roasters.
The sea salt we use in our products comes from the Newfoundland Salt Company.
Our spices are sourced from Racines boréales and Épices de cru.
The buckwheat used in our Hazelnut, Dark Chocolate & Buckwheat Spread is organic and comes from the Quebec company Aliments Trigones.
We regularly partner with other Quebec artisans and producers, such as Iconoglace, Les Givrés, Maison BonBec, and Sachère Desserts, to forge new collaborations. Encouraging the local economy is a priority for us.